ABOUT US
For nearly 25 years, Metronic AKP has specialized in designing and manufacturing devices that measure the compensated flow and consumption of steam and water energy, measure the compensated flow of process gases, record temperature and other physical quantities, and monitor industrial processes.

Metronic AKP measuring instruments and recorders are currently used in both small and large industrial plants. Based on our products works both metering systems in power plants, refineries, food plants, steel plants, water and gas plants. We are constantly striving to improve and offer you perfect devices and service.
Creating our devices, we pay special attention to high quality and reliability, not forgetting to maintain proper aesthetics of products. We try to make our devices easy and intuitive, and in case of any problems we are always ready to advise and help solve them. At the request of the customer we also realize the delivery of accessories for the control and measurement equipment of our own production.
Metronic AKP actively participates in the development and customization of measuring equipment to meet individual needs and solves many unusual problems. All activities of the company are conducted in accordance with the quality management system ISO 9001-2015, which is confirmed by the relevant certificate. We strive to constantly improve the quality of the services we provide and get the most out of the opinion sour customers.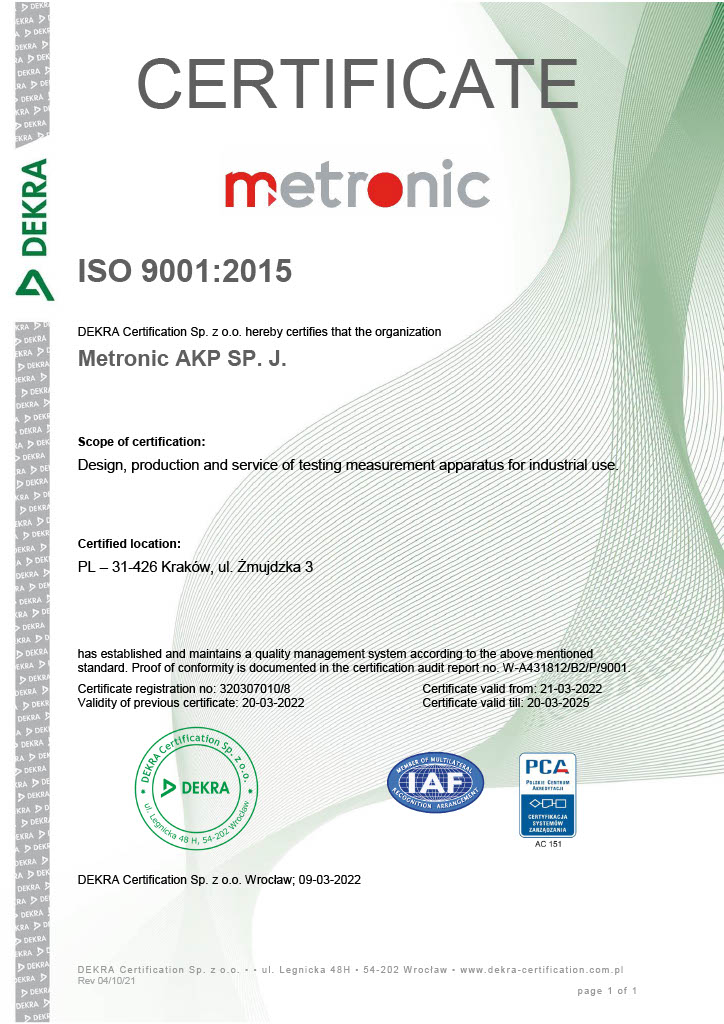 In March of 2007 the company implemented the Quality Management System ISO 9001-2000. In March of 2022, after the recertification audit the company had been certified according to ISO 9001:2015.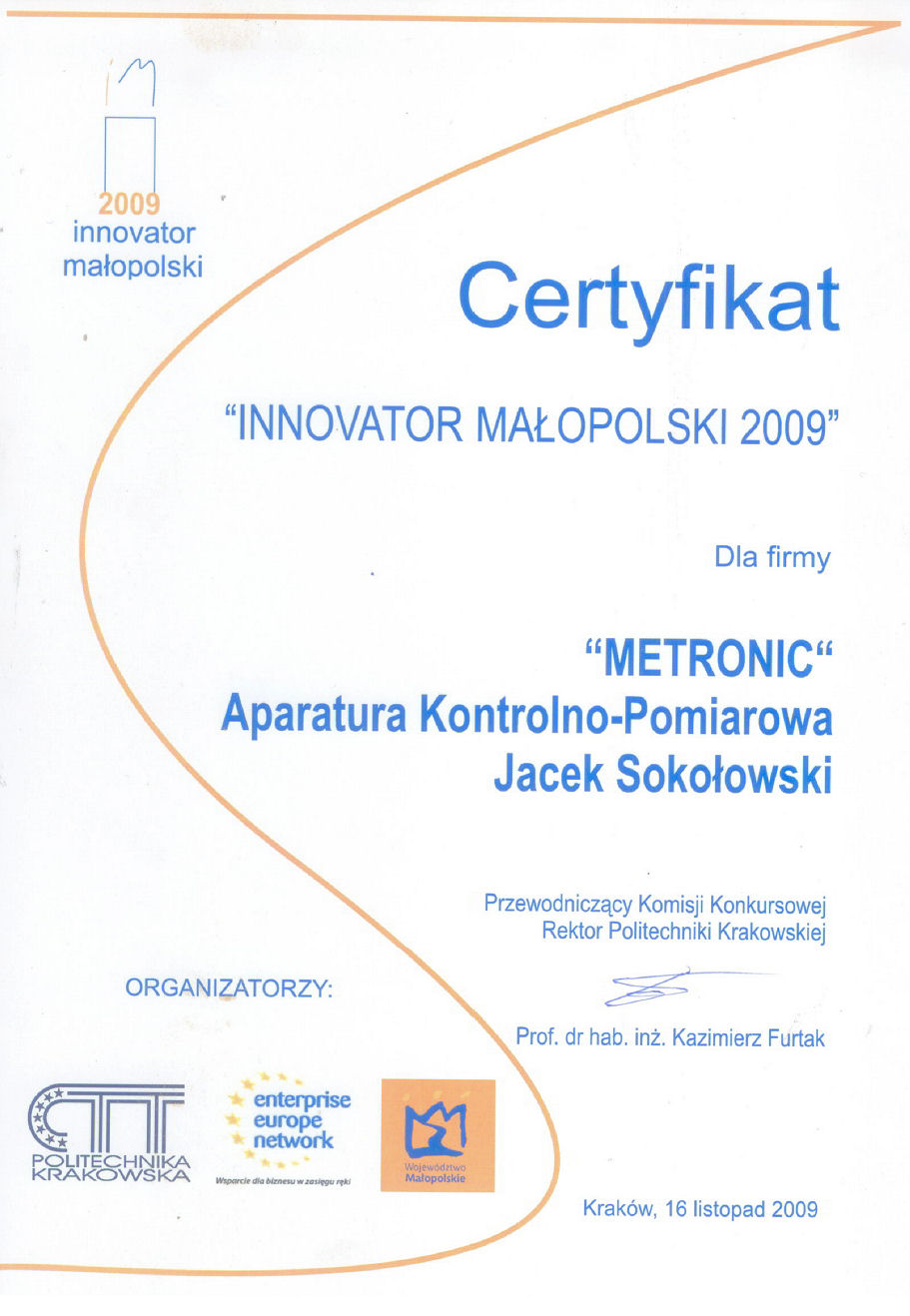 In November of 2009 the company received the certificate "Innovator Malopolska 2009".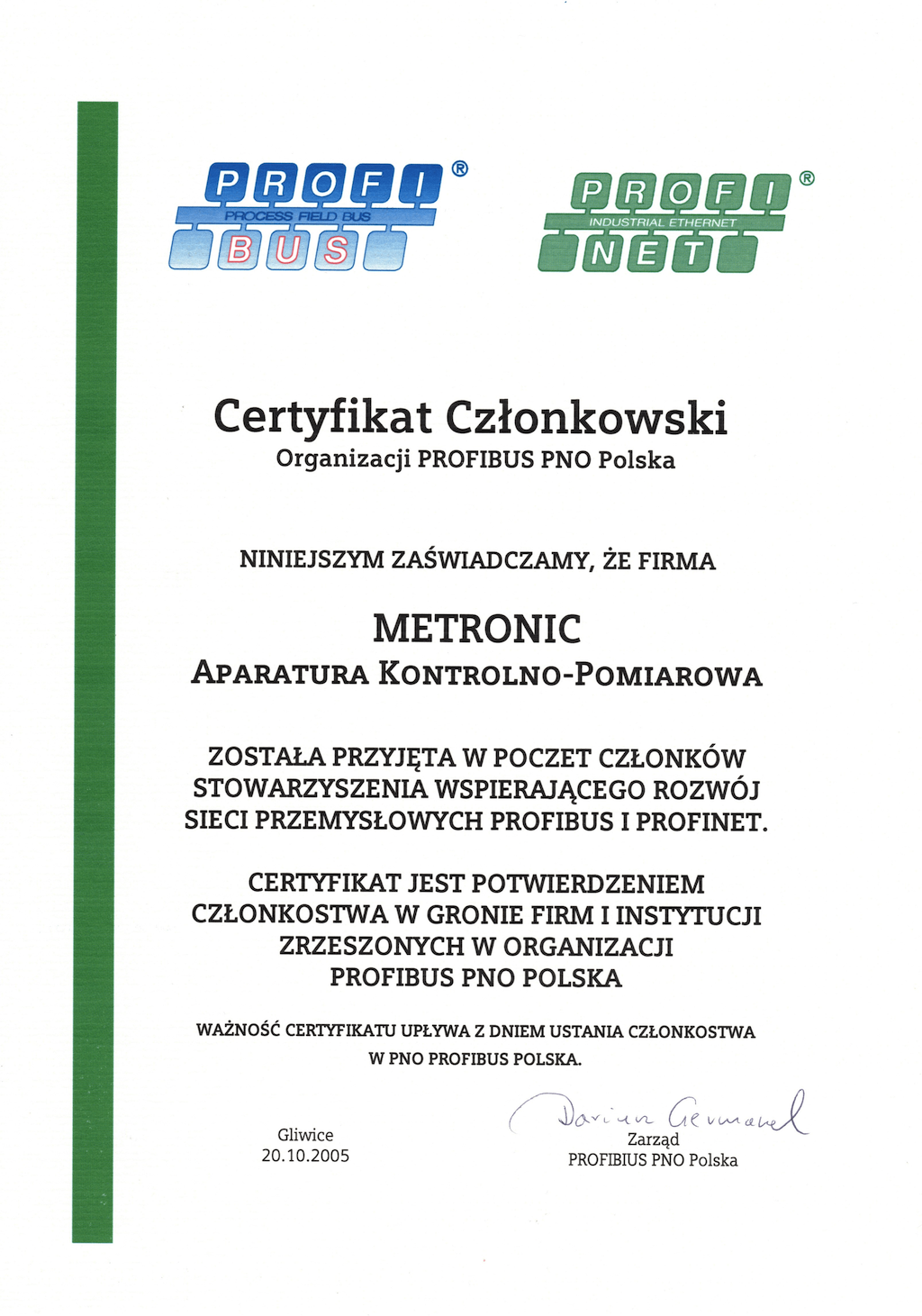 Since 2005 company METRONIC AKP is a member of PNO PROFIBUS Poland association.