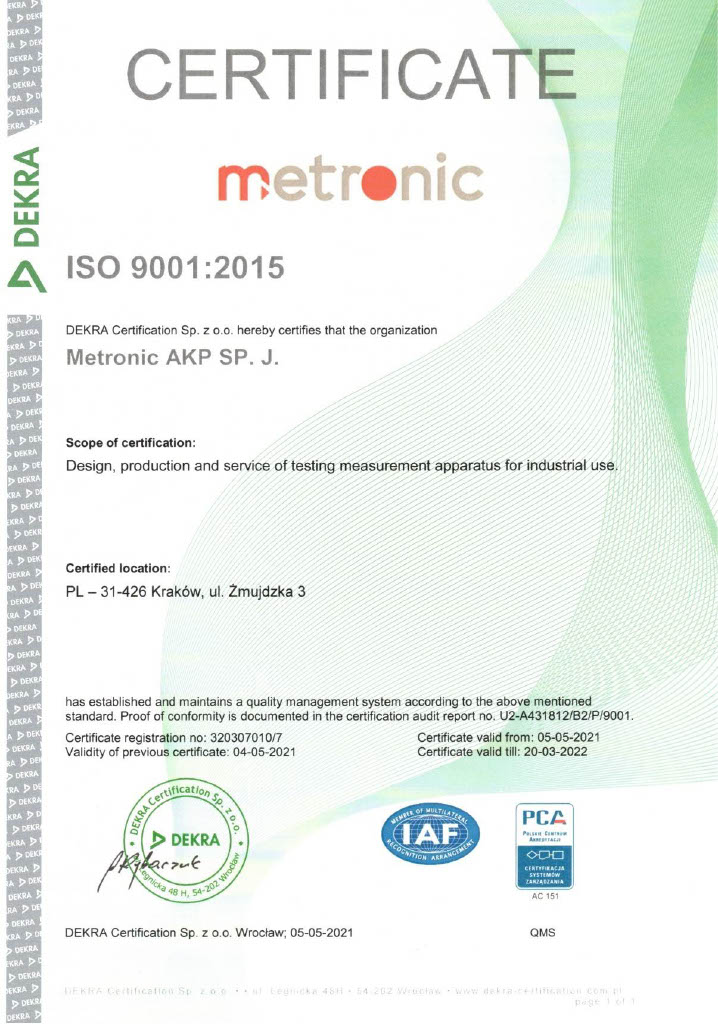 In March of 2007 the company implemented the Quality Management System ISO 9001-2000. In April of 2021, after the recertification audit the company had been certified according to ISO 9001:2015.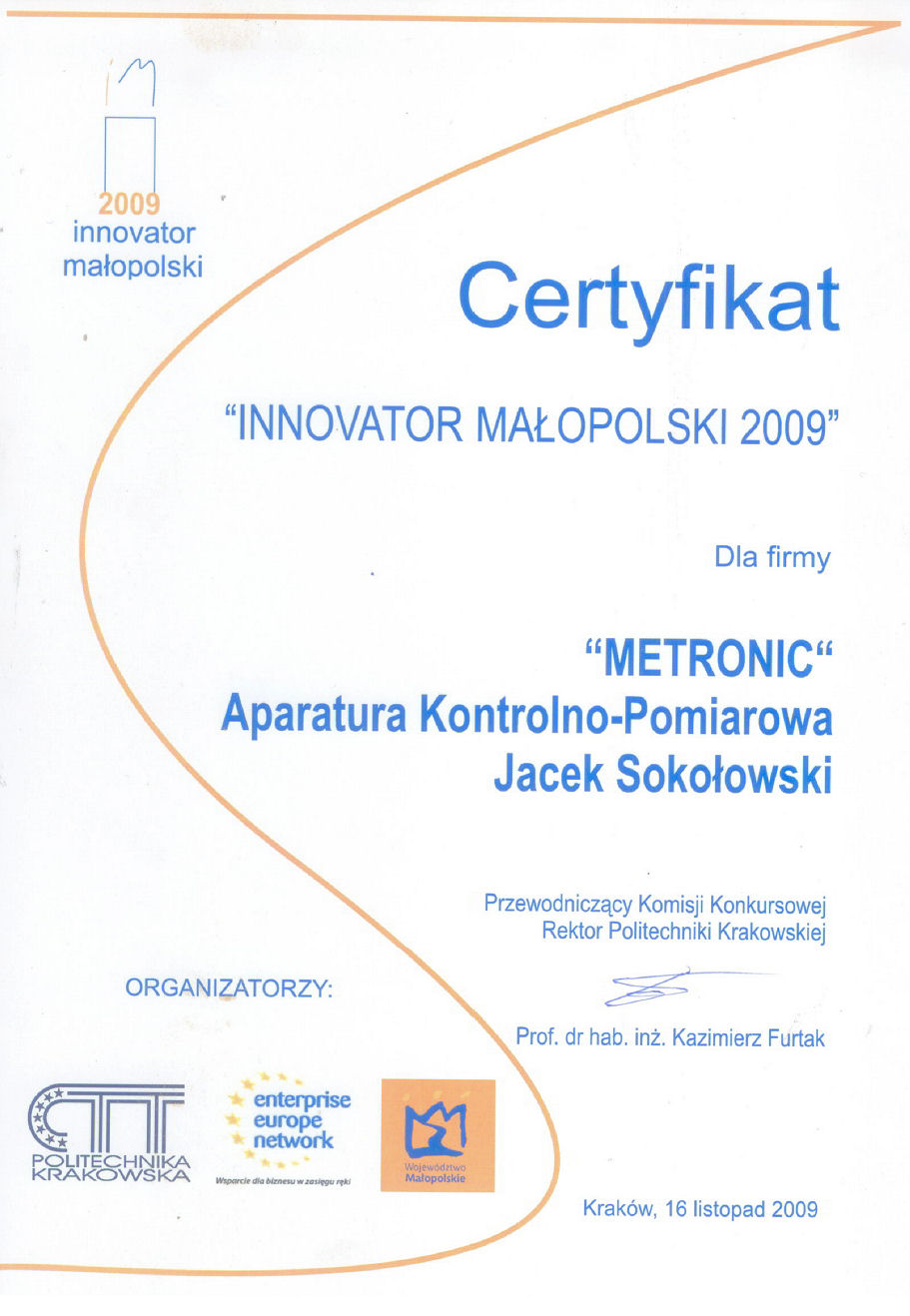 In November of 2009 the company received the certificate "Innovator Malopolska 2009".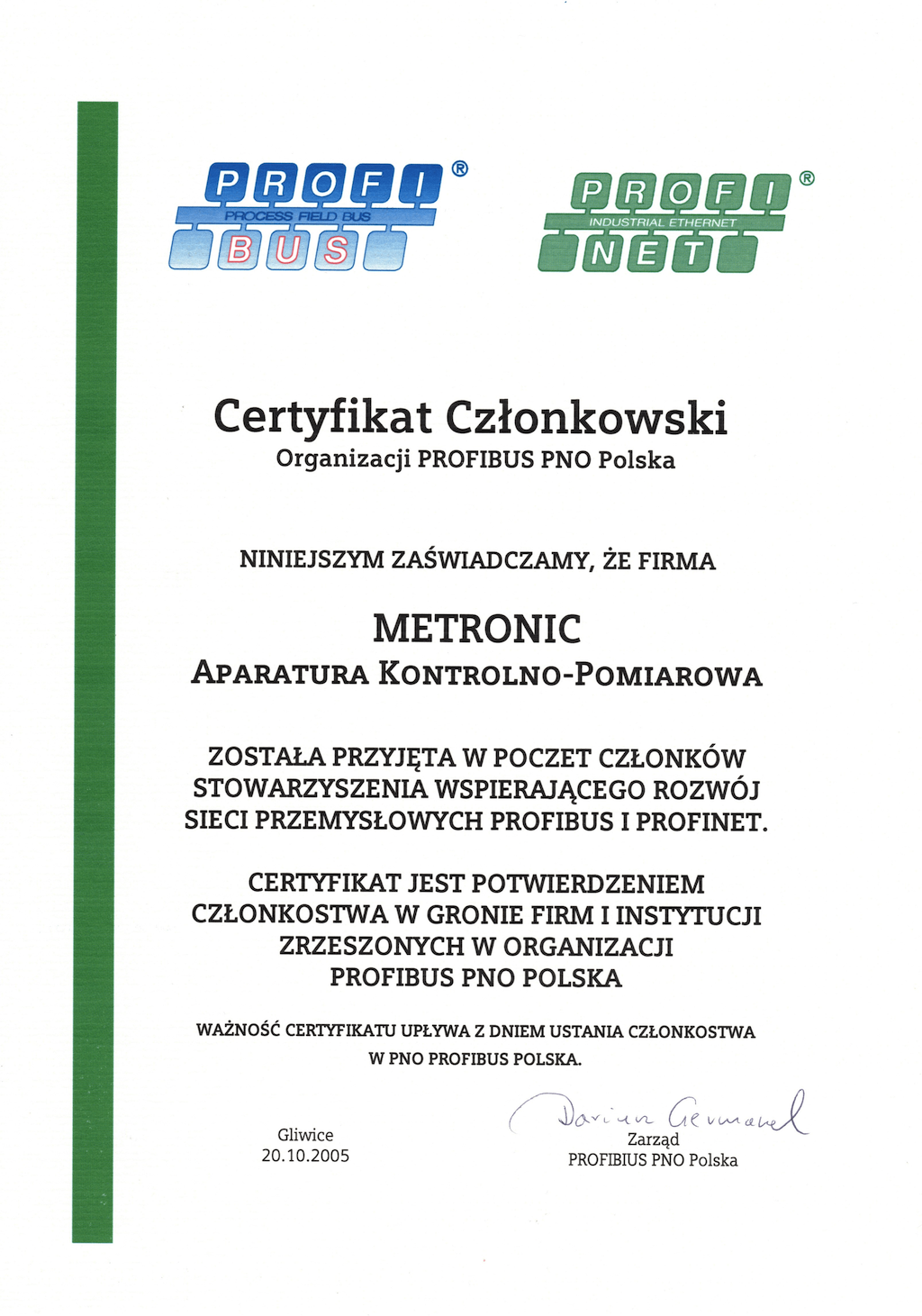 Since 2005 company METRONIC AKP is a member of PNO PROFIBUS Poland association.